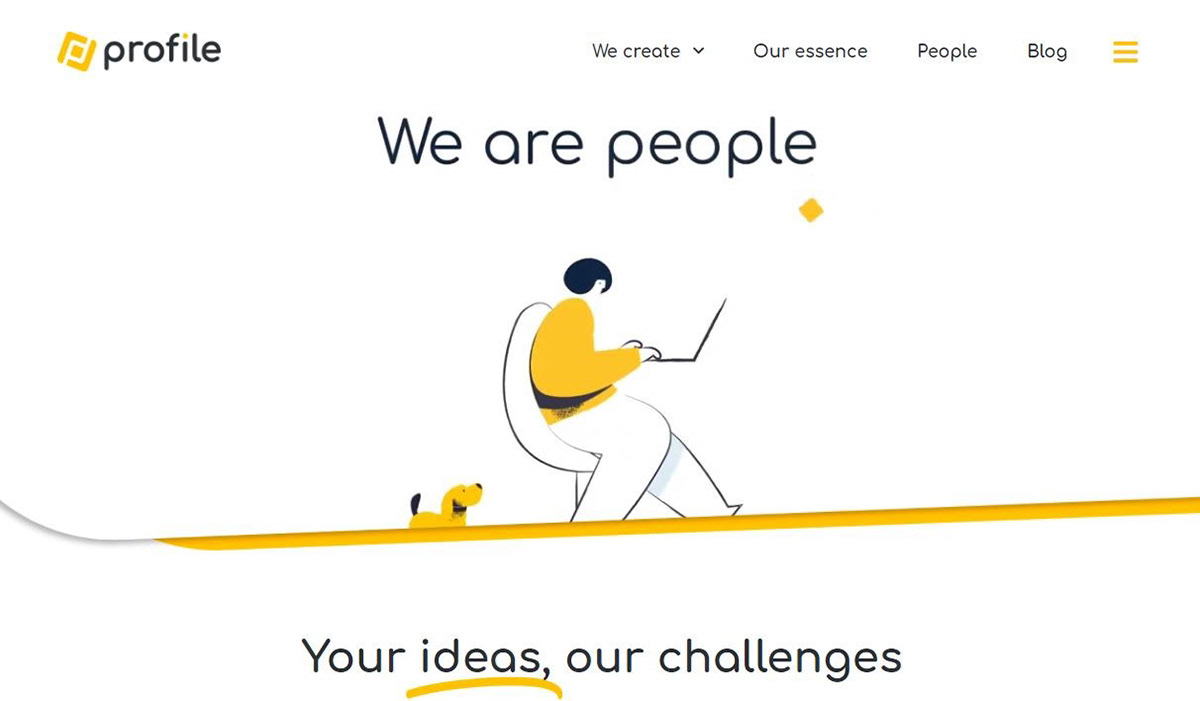 Screenshot of the website with the video appearing in English version. It has been delivered in 2 different languages.
Link to their web where a compressed version of it appears:
Profile.es
 (full video at the botom of this page)​​​​​​​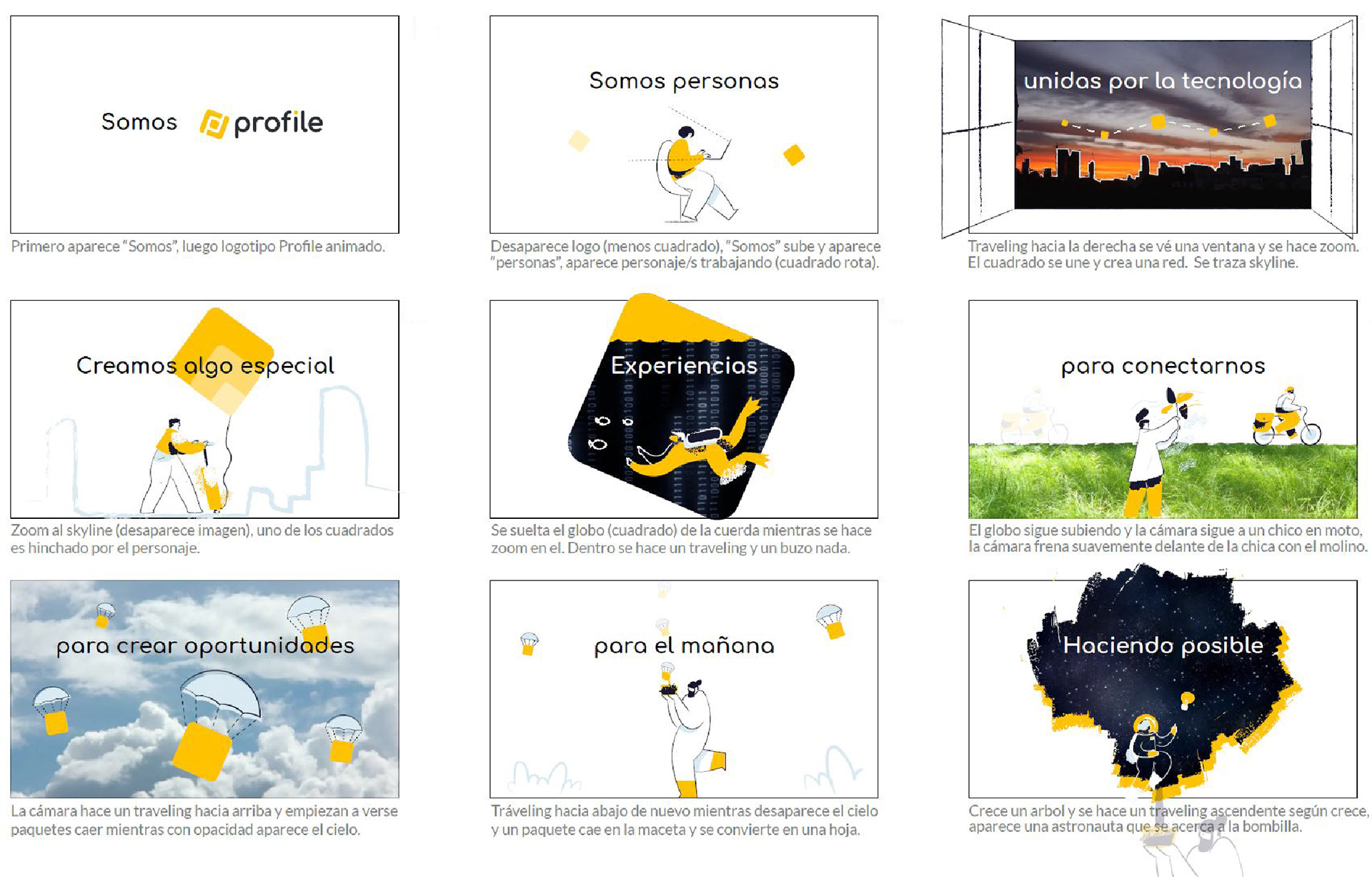 Extract of the storyboard made to present the composition and animations to the client.
Corporative video made for Profile Software Services aiming to enhance their human side with the elements of their new brand.
The places where it has been posted were the website and social media platforms.